"The more we examine omega-3 fat and understand its interconnectedness, the more we realize its significance in conception, development, and graceful aging. All life, every cell, each organ and system is reliant on this vital nutrient."
—Stuart Tomc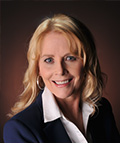 Debbie Drecksel
Educator
Inspired by her childhood gardening roots, Debbie Drecksel is a passionate health and wellness educator. After studying nutrition and exercise physiology at the University of Utah, Debbie helped rehabilitate others through her work as an assistant physical therapist. Building on her passion for wellness, Debbie began her journey in the natural supplement industry educating and motivating others throughout the U.S. and Canada. Debbie has years of experience presenting public seminars, performing dinner and store trainings, and appearing on radio and tradeshow events. In addition to educating, Debbie enjoys mothering her two sons, playing with her English golden retriever and biking.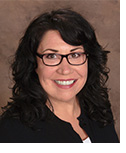 Jerilyn Swindle
Educator
Jerilyn Swindle has a passion for health education that has grown over many years in the natural health field. She first studied in the herbal apprentice program at North Carolina Herbal Studies, and went on to study body and energy work at the Natural Health Institute in Nashville, TN. She then broadened her skills in the ND program at Clayton College of Natural Health. Jerilyn's love of people served her well as Nutrition Manager at The Turnip Truck Natural Market in the historic neighborhood of East Nashville. As she focused more on education, Jerilyn recognized her real passion and started a successful business providing natural health education to staff and consumers at Whole Foods, EarthFare, Sprouts, and many wonderful independent stores throughout the Southeast. Drawing on 20 years of experience, Jerilyn continues to do what she loves as an Educator for Nordic Naturals.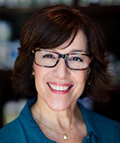 Karla Schmidt C.N.
Educator
Karla Schmidt's passion for nutrition education began in early childhood thanks to her mother's insatiable appetite for understanding the nutritional impact of foods and dietary supplements. Everyday rituals included gulping down a tablespoon of cod liver oil before running to catch the school bus, as well as vigilantly enlightening her classmates as to why their lunch-box looked quite different from hers. This daily influence drove her to complete a B.S. in Foods & Nutrition, and to become a Certified Nutritionist (C.N.).
An educator at heart, Karla is determined to help others achieve healthier lifestyles by, first and foremost, educating them. As she often says to her clients and audiences, "knowledge is power." She has enjoyed over 25 years of experience in the field of nutrition as an educator, private nutritional consultant, researcher, writer, dietary supplements specialist, and public speaker. Ms. Schmidt is a published author of several nutrition articles and regularly speaks at natural products retail events, corporate meetings, fitness & wellness centers, health professionals' education events, universities, local schools, and parent groups. In her free time, Karla enjoys spending time with her family outdoors, volunteering with special-needs adults, and teaching dance.